Here are a few pictures of an elf flying around the cavernous ceilings of Thorin's Hall.  
After chatting with him by way of my handy RK Aural Enhancement Rune (by Samsung) I found he's been up there for quite some time.
The little grey spec high over the Thorin statue is him:
I equipped a Lore Master friend's raven, "Zeke", with my Pocket Palantir Picture Previewer, and got a better shot of him from above:
Zeke followed him to the chamber with the waterfall and river.  This is not the bird's best shot, however: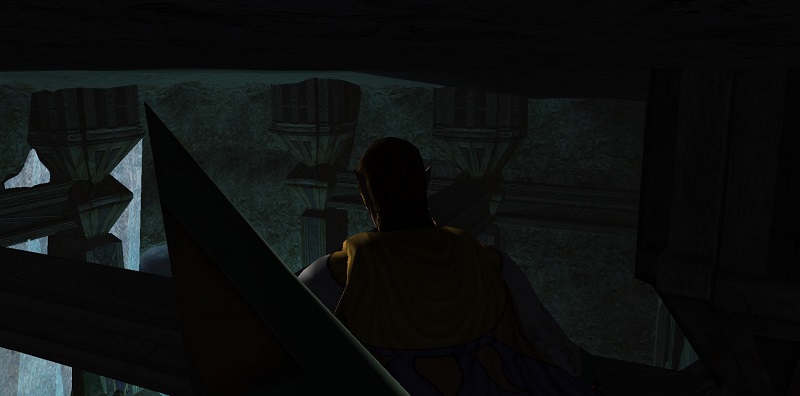 So the Flying Elf kindly agreed to receive the PPPP from Zeke and he recorded some more images for me.
River below:
So that's what the top of the waterfall looks like...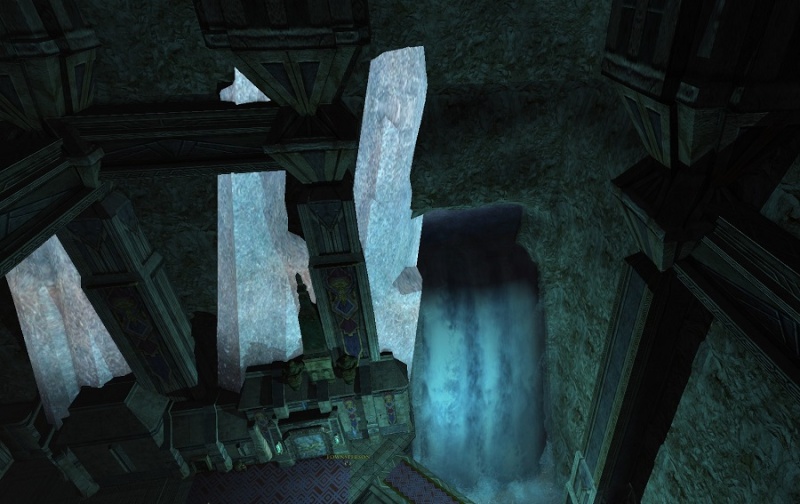 Over the Vault: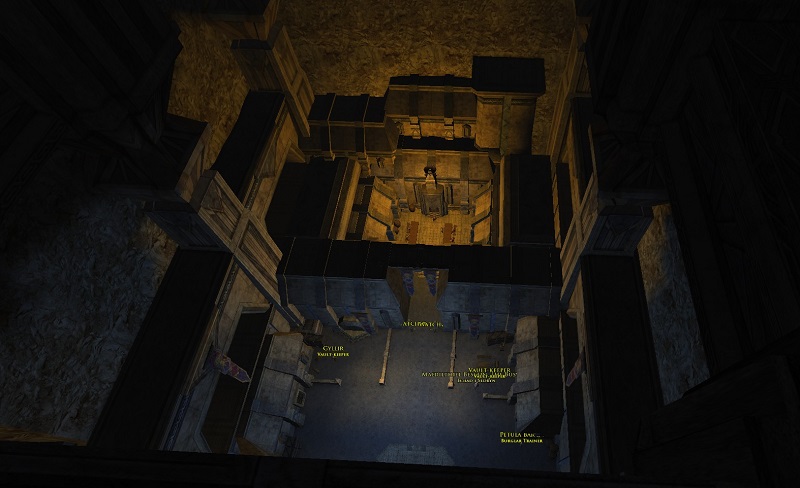 I stuck two images vertically together to show him high over Dwalin's chair: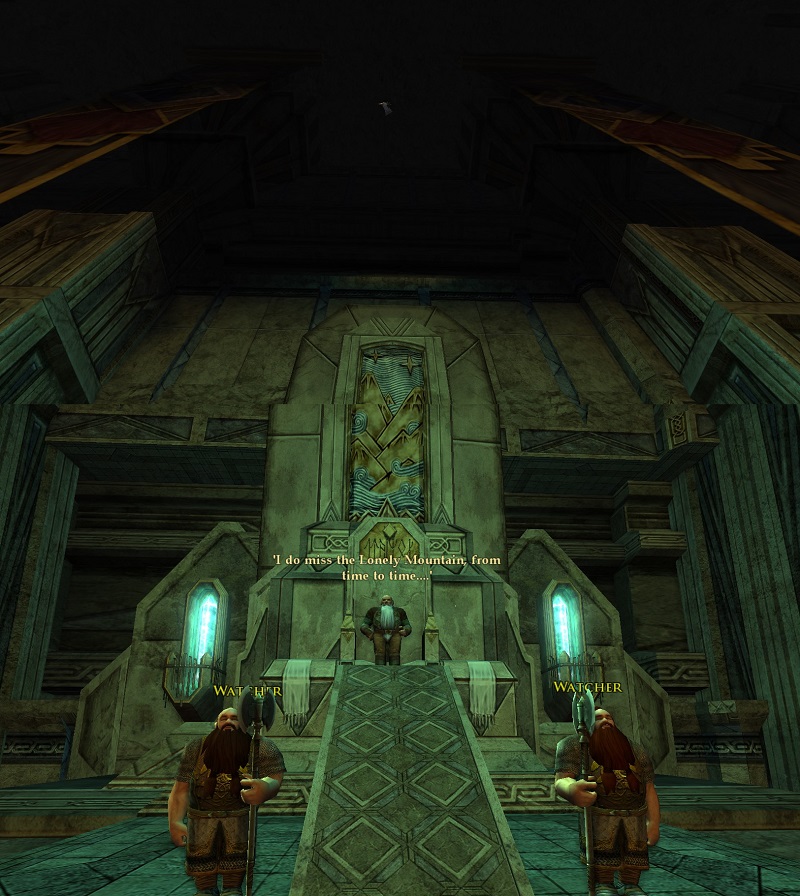 Here is his view from the same position:
I think his name is Lenglir, and if you're wondering if I made all this up somehow ask Anadwen--she saw him too, and I think chatted with him.  

 He's apparently "nesting" (if that's what flying Elves do) on a large beam above Thorin's dais.  
One more picture from Zeke: