That hawtness though~~ Here comes the smolder.

The new horsies are cute, except the Wedmath steed's caparison kind of looks like a table cloth. I like the green vine like design, but the yellowish-green colour choice doesn't look too flattering. Maybe if its dyed it'll look better, I don't know.
Val is back in Forochel, yet again, though this time delivering alcohol worldwide. Insert dramatic lens flare here: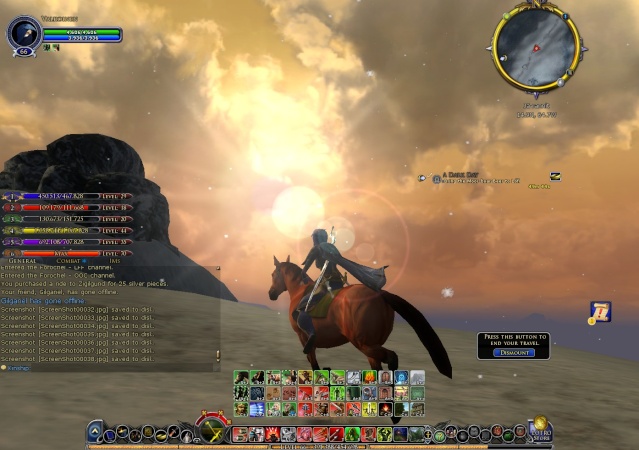 The number of screenshots needed to get this is really sad, so let's just ignore that for now.
EDIT:
there's was a dangerous demon turtle in south Bree earlier today...
I only managed to grab a far away screenshot of it when I was playing music, but what is it doing in Bree in the first place?!
EDIT 2:
Found the answer on lotro forums.
Apparently this is part of a lvl 100 Gondor daily.
The Lamedon Turtle can be set free by the player anywhere, including south Bree. Gil said you can report players for doing that, haha...